There will be a two hour delay, Wednesday, March 15th, for the Southern Berkshire Regional School District and the Southern Berkshire Childcare Program due to inclement weather. If conditions fail to improve and there is a change in status, families will be notified with another phone call. Please stay safe and warm!

All schools, district offices, and the Southern Berkshire Childcare Program are closed tomorrow, Tuesday, March 14th for the Southern Berkshire Regional School District due to inclement weather. All after school activities are cancelled as well.

The Positive Psychology Information Booth is about to launch! Stop by the booth next Tuesday, March 14th during Advisory to see our information on healthy coping skills.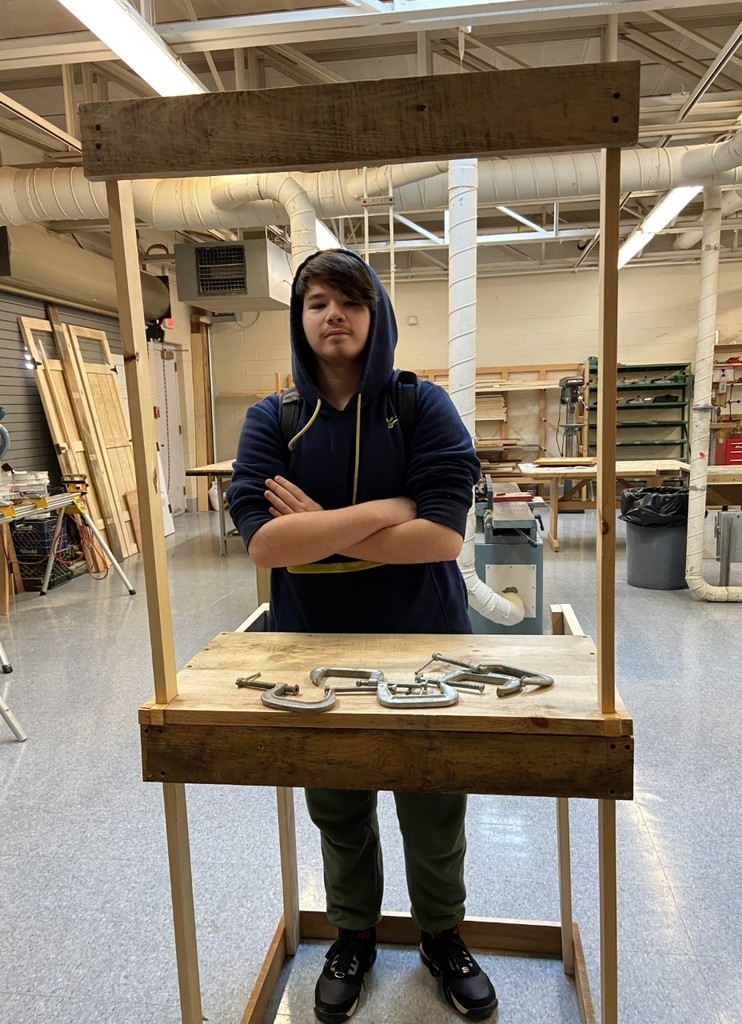 Students in the Early College English course are reading W. E. B Du bois' The Souls of Black Folk. Students discuss their reading with Professor Jeff Walton.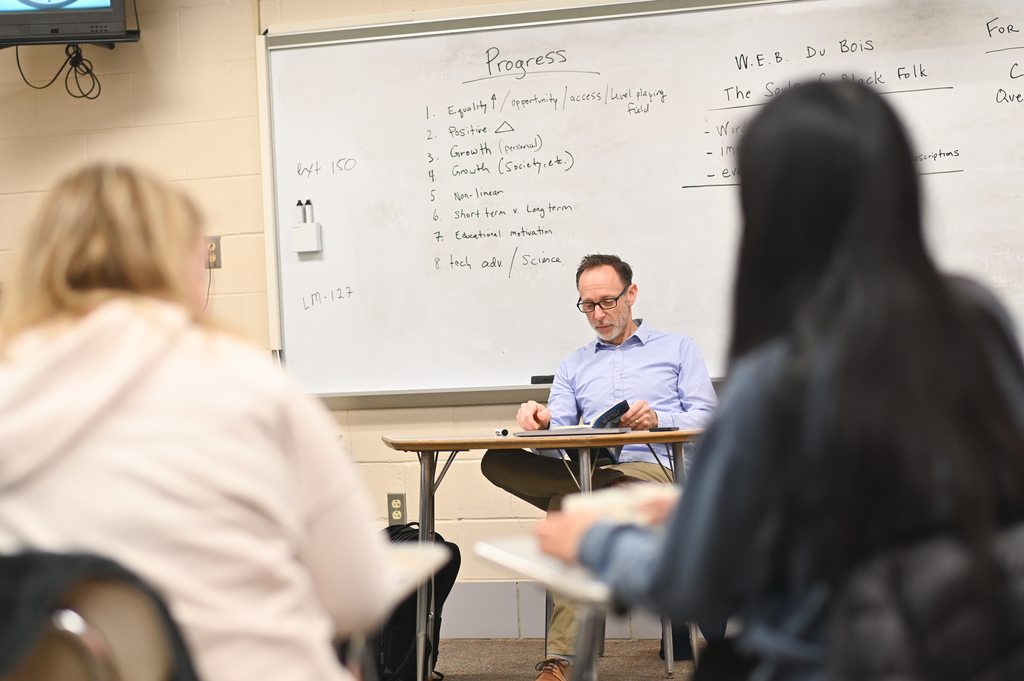 Five Mount Everett Art students have their work on display at the Berkshire Museum for the month of March in a county-wide exhibit for Youth Art Month. They are Kelly Krom, Ella Robitaille, Ivy Webster-BenDavid, Victoria Breen, and Alice Barrett. In photos, Victoria and Ivy toured the exhibit at the opening reception on Friday.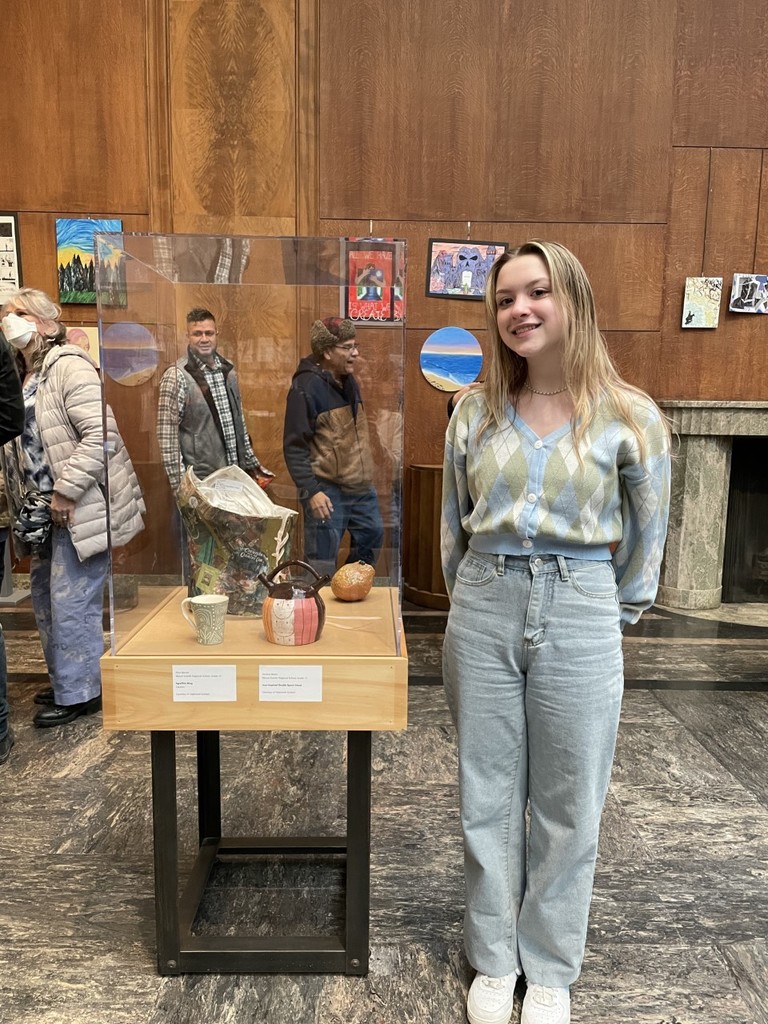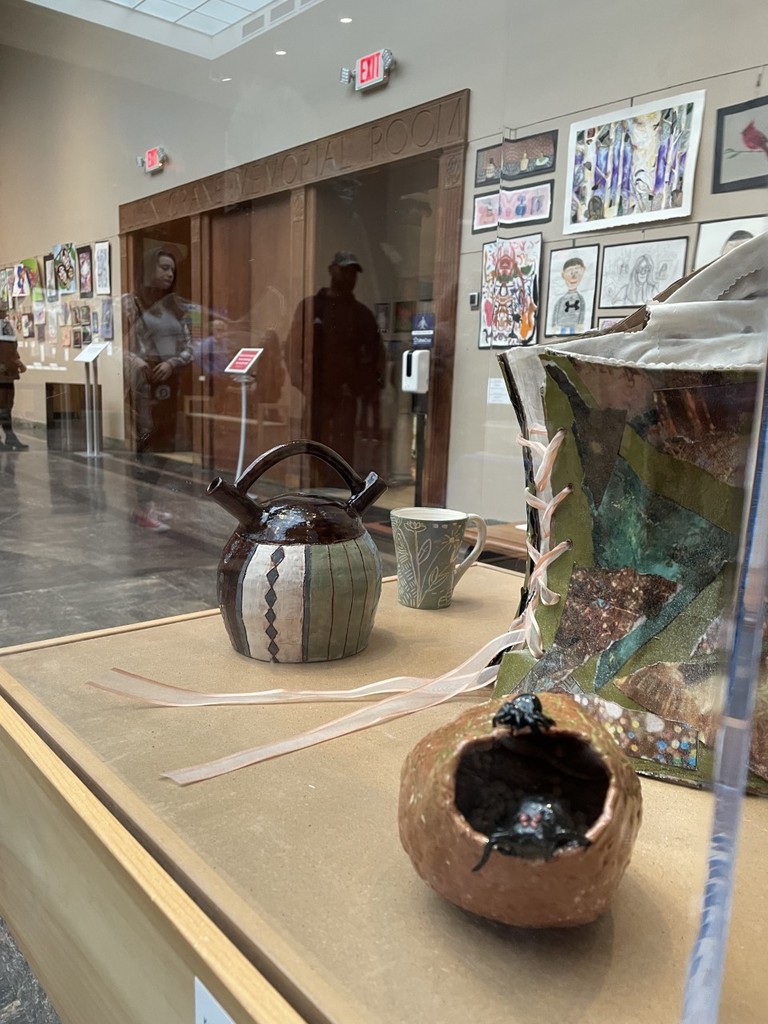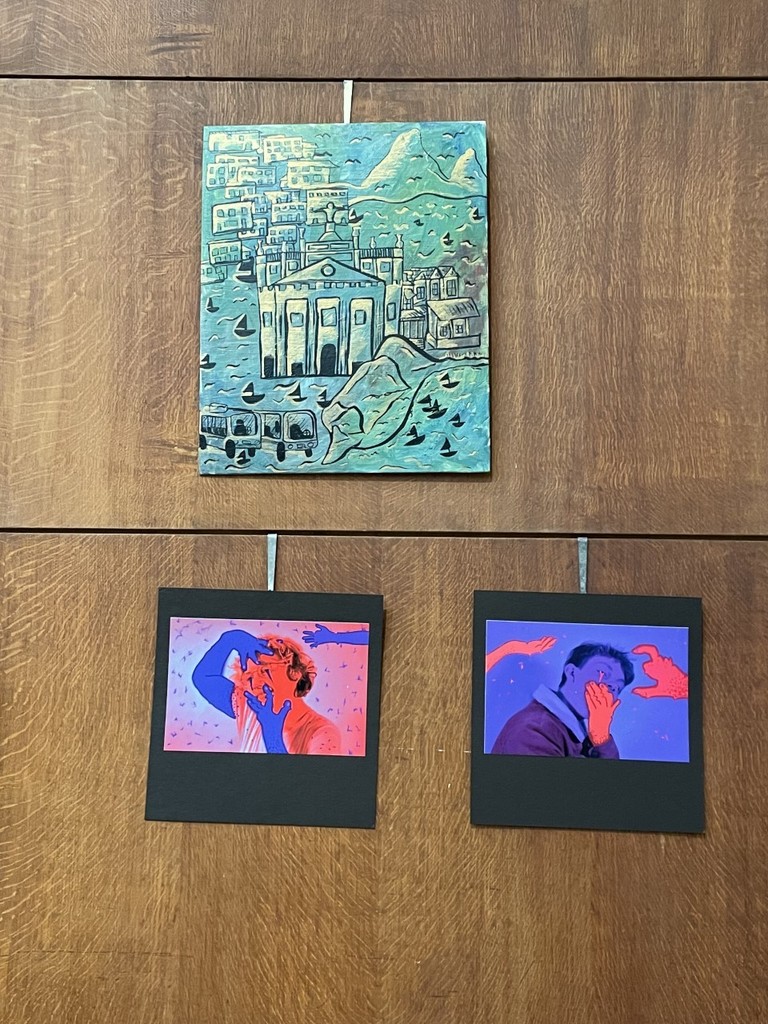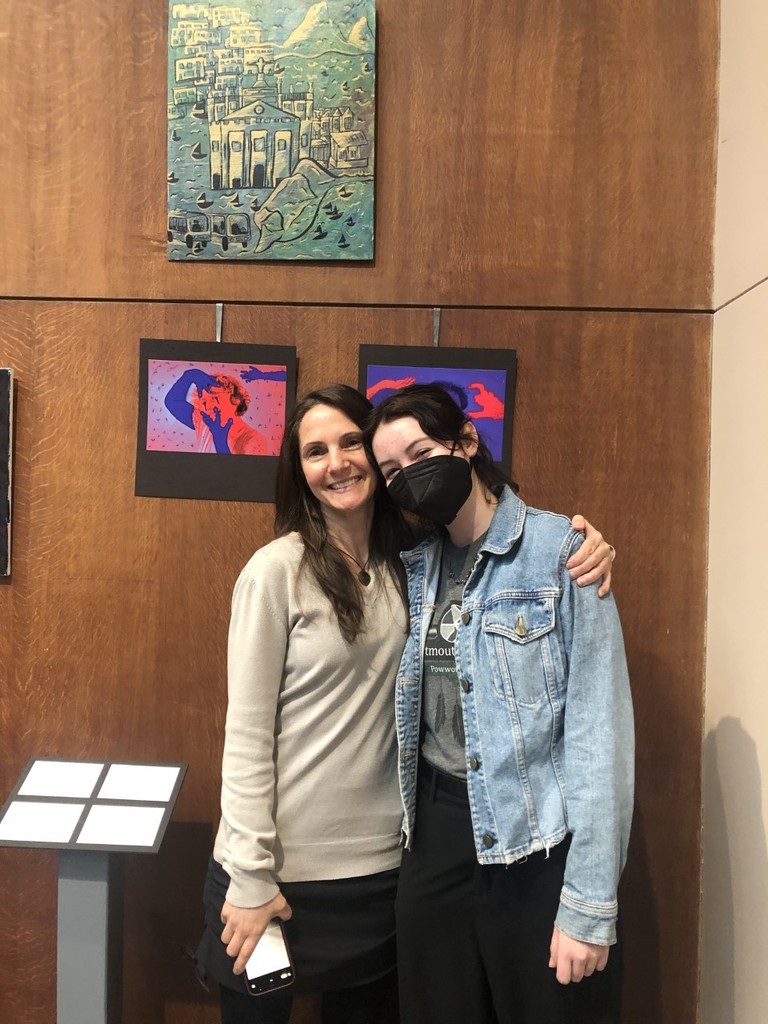 Congratulations to the Boys' 3/4 basketball team who played in the Kinderhook Spring Tournament classic this weekend. They made it to the championship game and took 2nd out of 28 teams!

Independent study students are pressing custom-designed shirts for the Class of 2023. Seniors will be sporting their #rollbirds shirts, a design collaboration showcasing the idea and design talents of Jay T, Nathaniel, and Walter.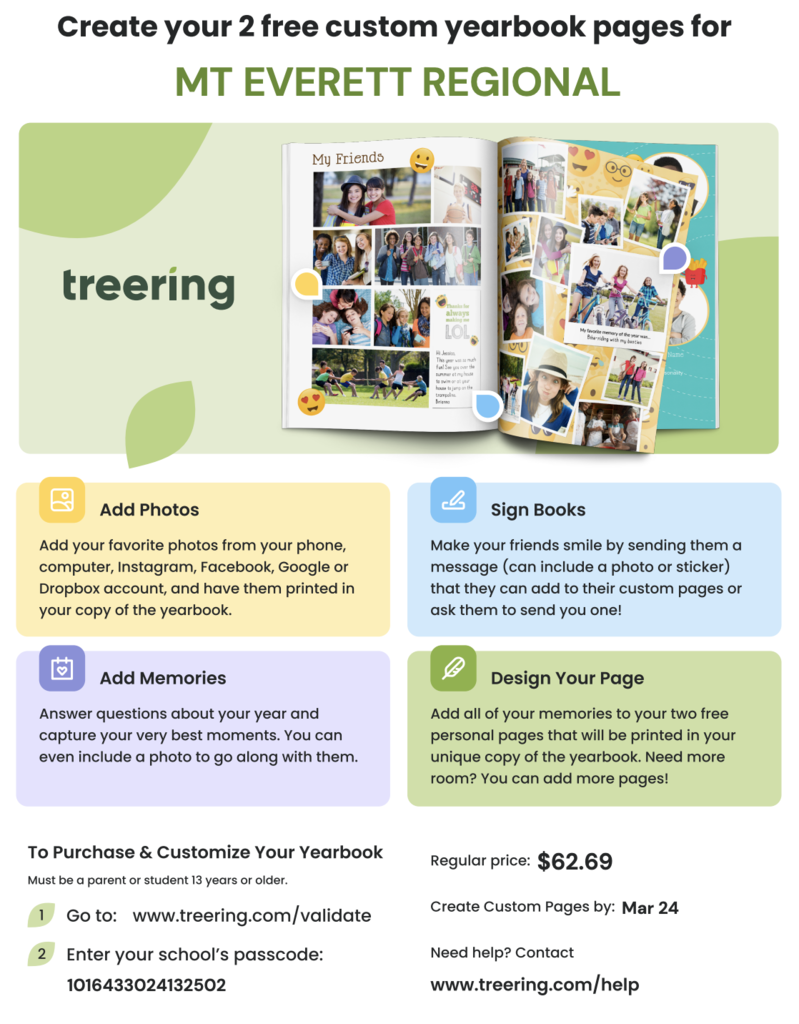 On this Rare Disease Awareness Day, we honor Shane. Shane's condition, Coffin-Lowry Syndrome, affects 1 in 50,000. Rare Disease Day® takes place worldwide, typically on or near the last day of February each year, to raise awareness among policymakers and the public about rare diseases and their impact on patients' lives.

Congratulations to the following students who will have artwork on display at the Berkshire Museum Youth Art Month County Wide Art Exhibit: Kelly Krom, Victoria Breen, Ella Robitaille, Ivy Webster-Ben David, and Alice Barrett. Spotlight on the Arts: A Youth Art Month Exhibit of Art from Berkshire County Schools, returns to the Crane Room of the Berkshire Museum for the 6th year. The students of 20 Berkshire County visual arts teachers will fill the Berkshire Museum's Crane Room. As one of the Massachusetts Art Education Association's Youth Art Month events, the Berkshire County show is a treat for eyes and spirits, and a testament to the creativity of our young people and their teachers. The show is on display from Friday, March 3 to Sunday, April 2. A reception in the Crane Room will be held from 4-8 pm on Friday, March 3. Admission to the reception on March 3 will be free to students, parents, and guests.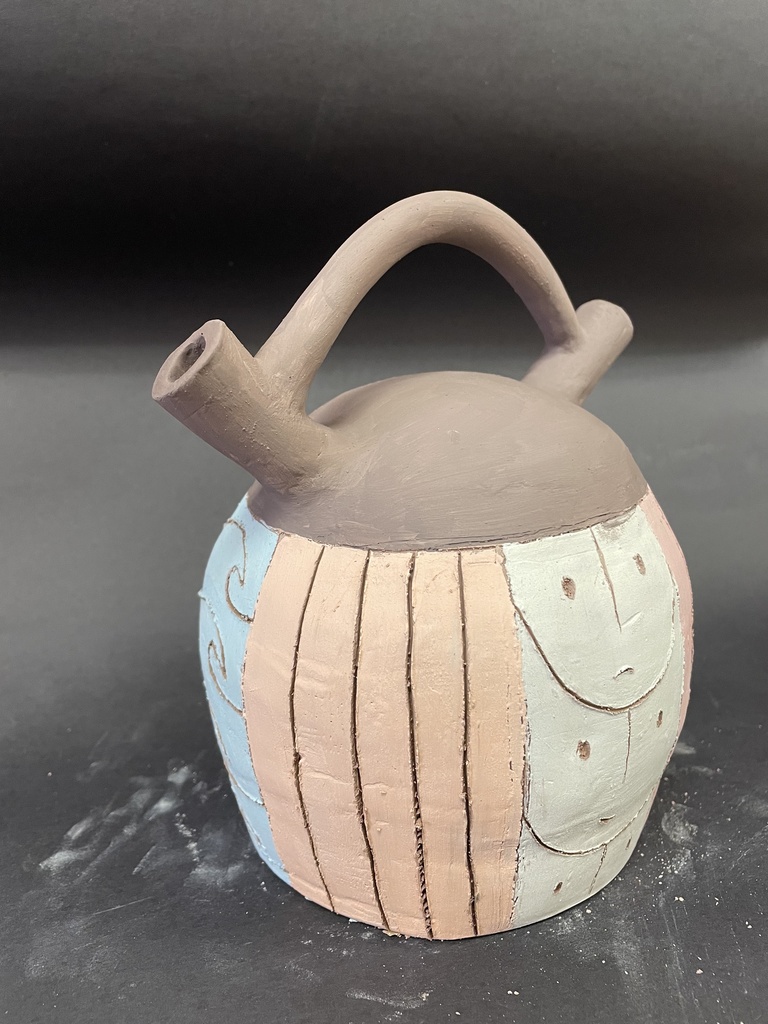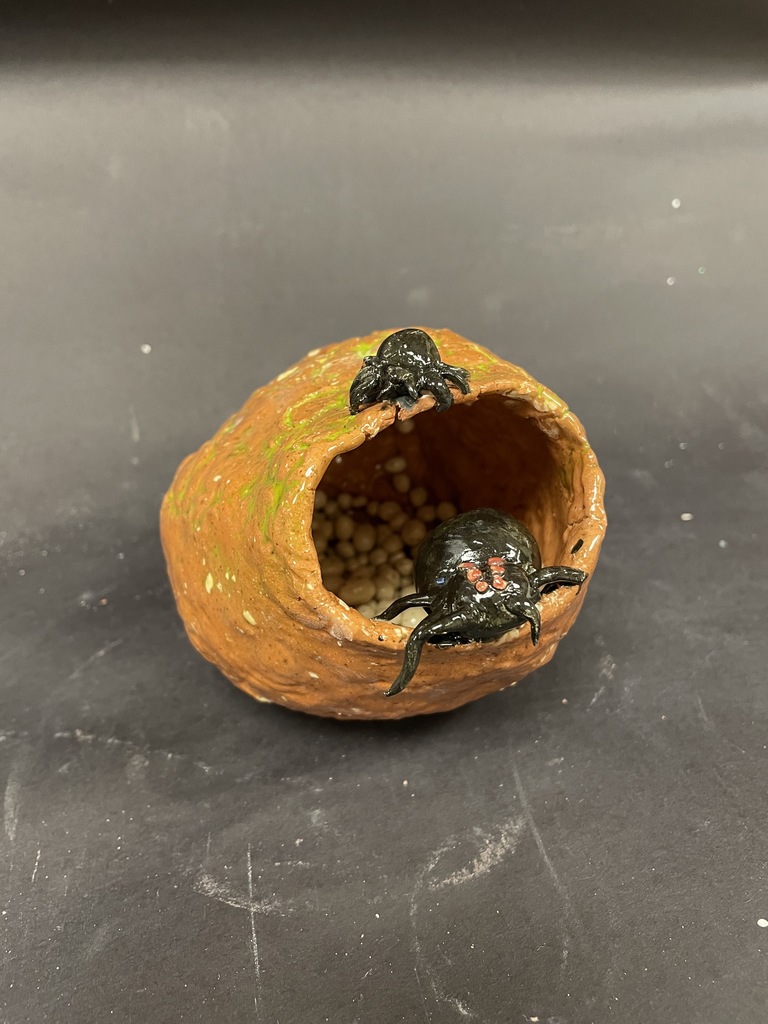 Despite the tough loss, the Eagles fought well at last night's game. Congratulations to all of the players and coaches on a great season.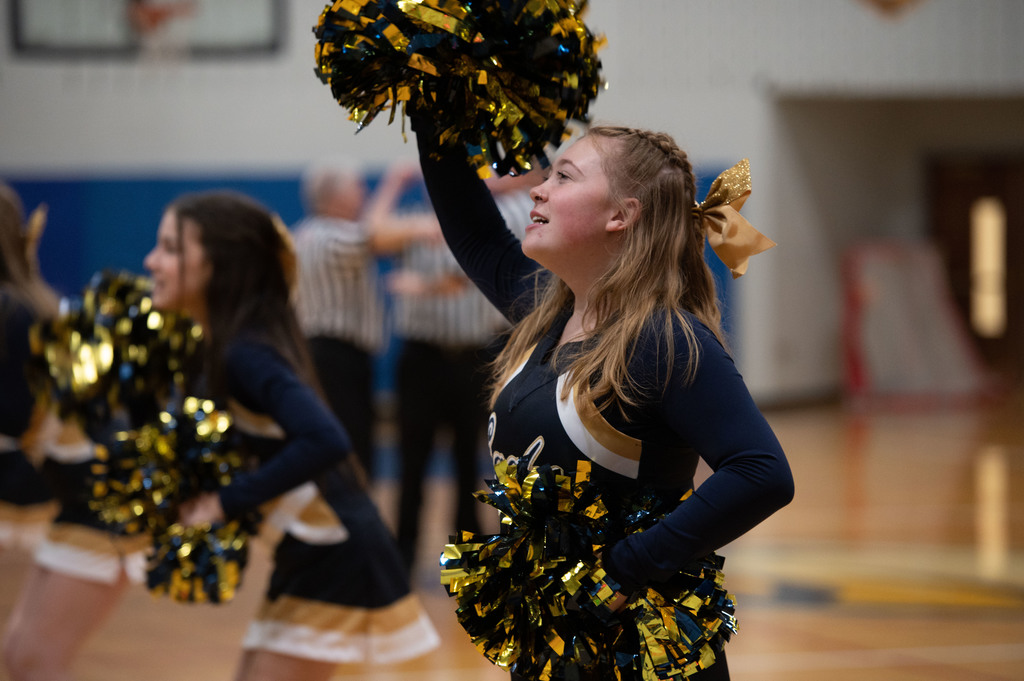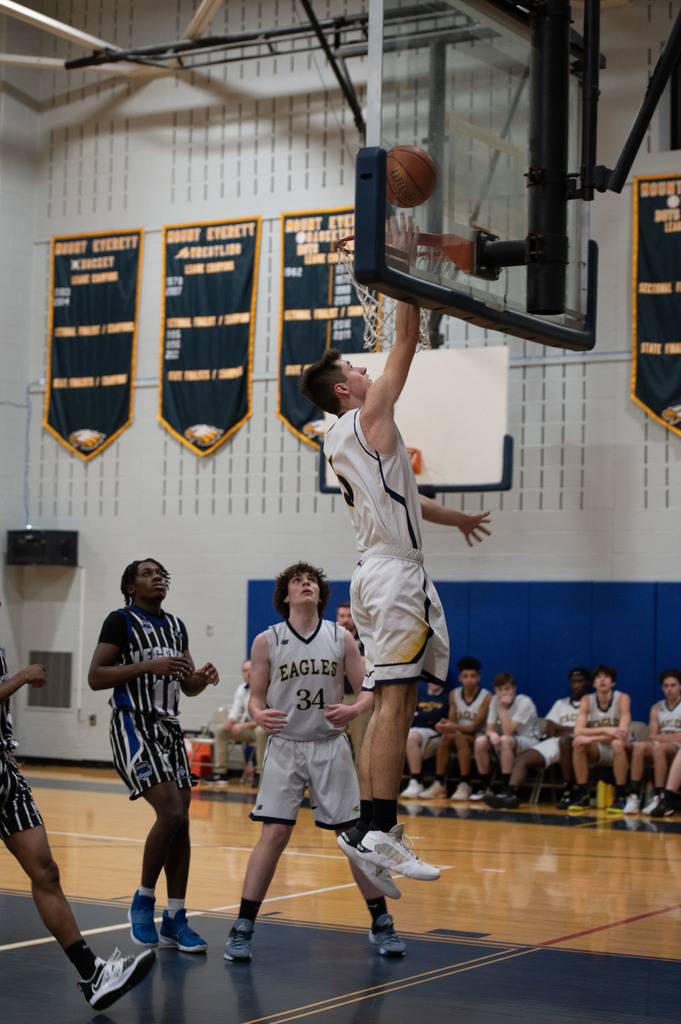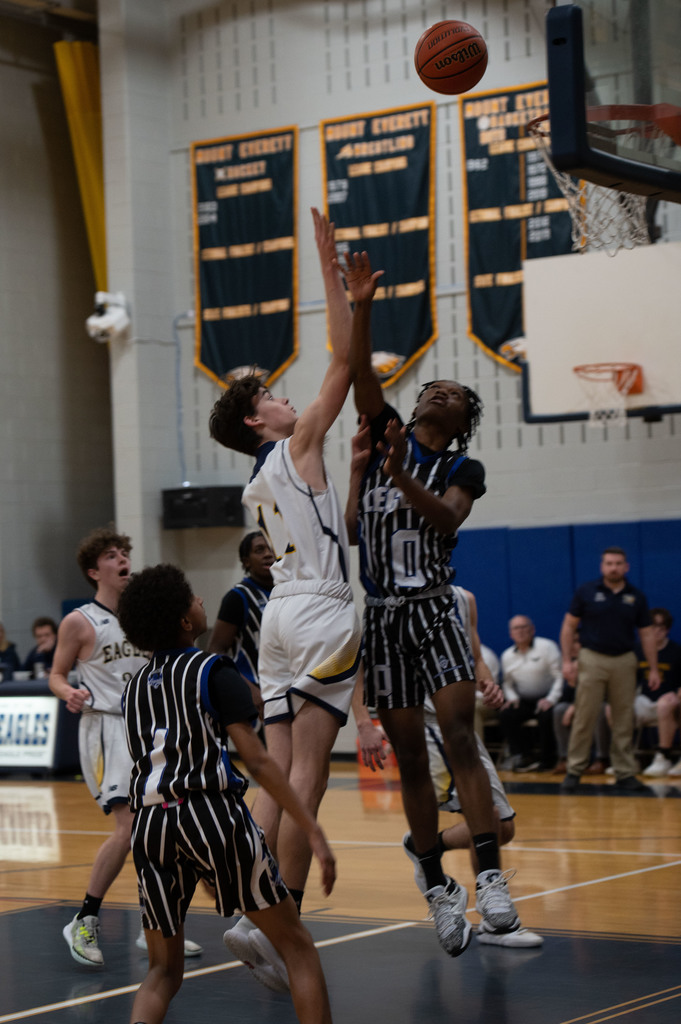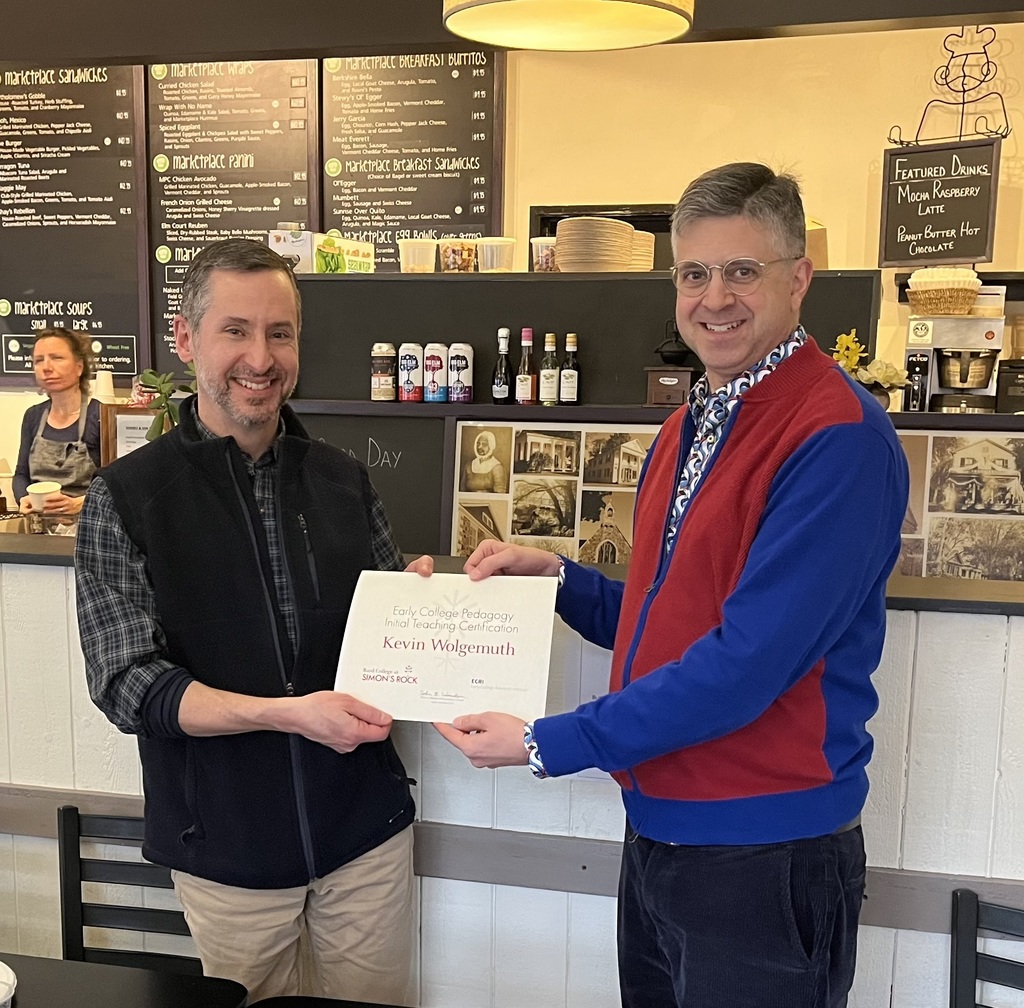 Fourth graders decided to spread the love this Valentine's season by hosting a pet supply drive to support the Berkshire Humane Society. They worked hard creating pamphlets, posters, and speeches and it paid off. The students gathered all the donations on Friday before break and the Berkshire Humane Society was thrilled to get the supplies! Thank you to all the students and families who were able to give something extra during this month of kindness!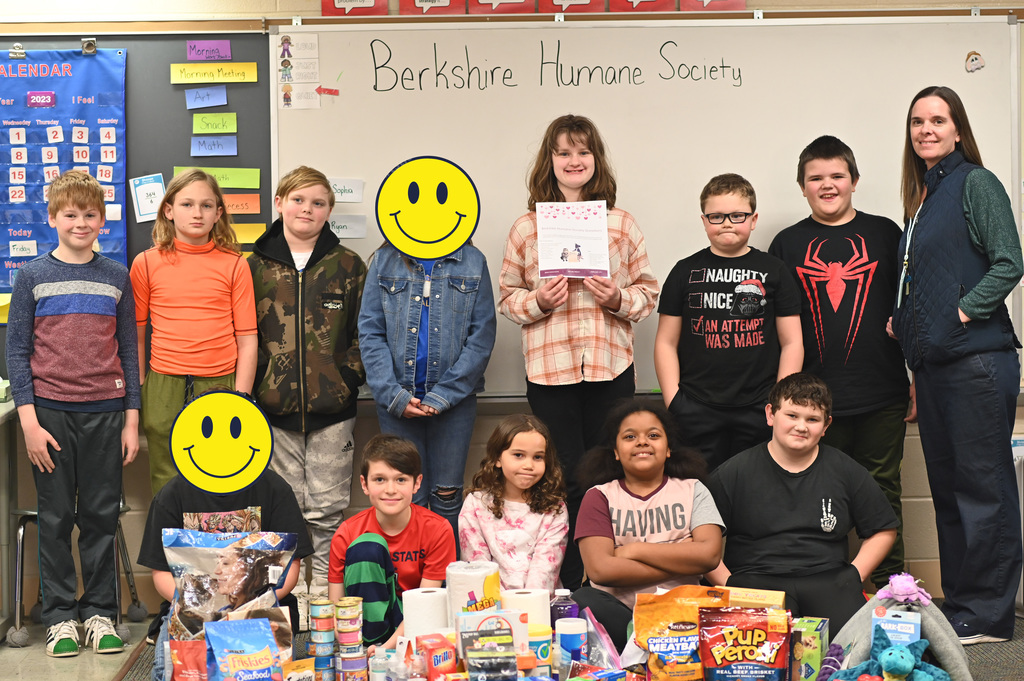 Congratulations to Mt. Everett's Nathaniel Von Ruden for being presented with the Donald Troy Sportsmanship Award! The Berkshire County Ice Hockey Officials Association has been honoring a worthy Hennessy League hockey student-athlete for exceptional sportsmanship, continuously since 1968.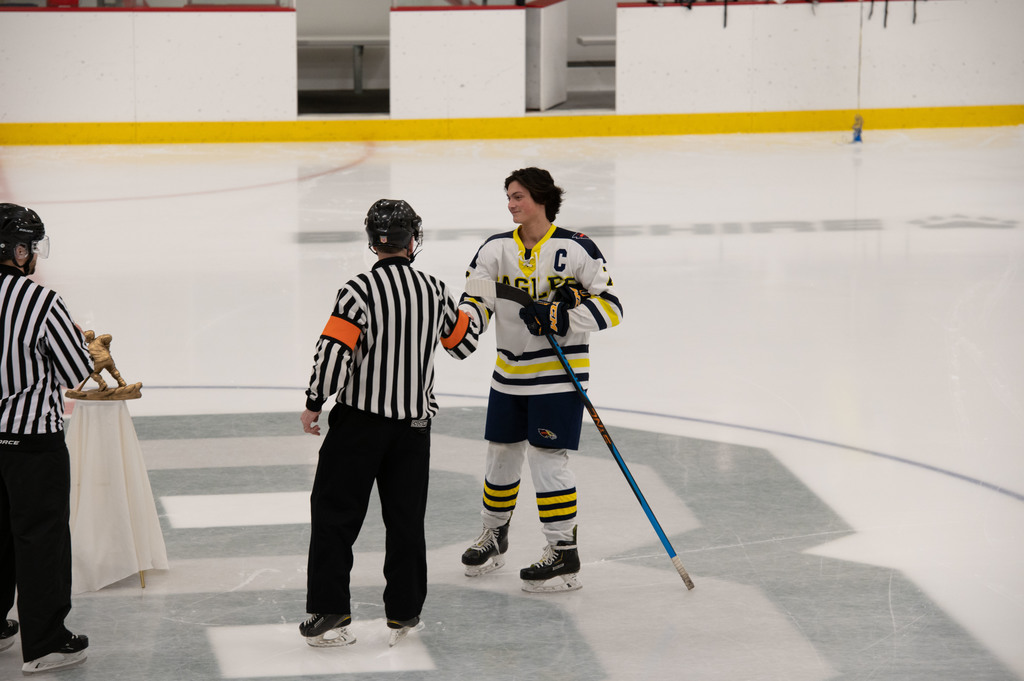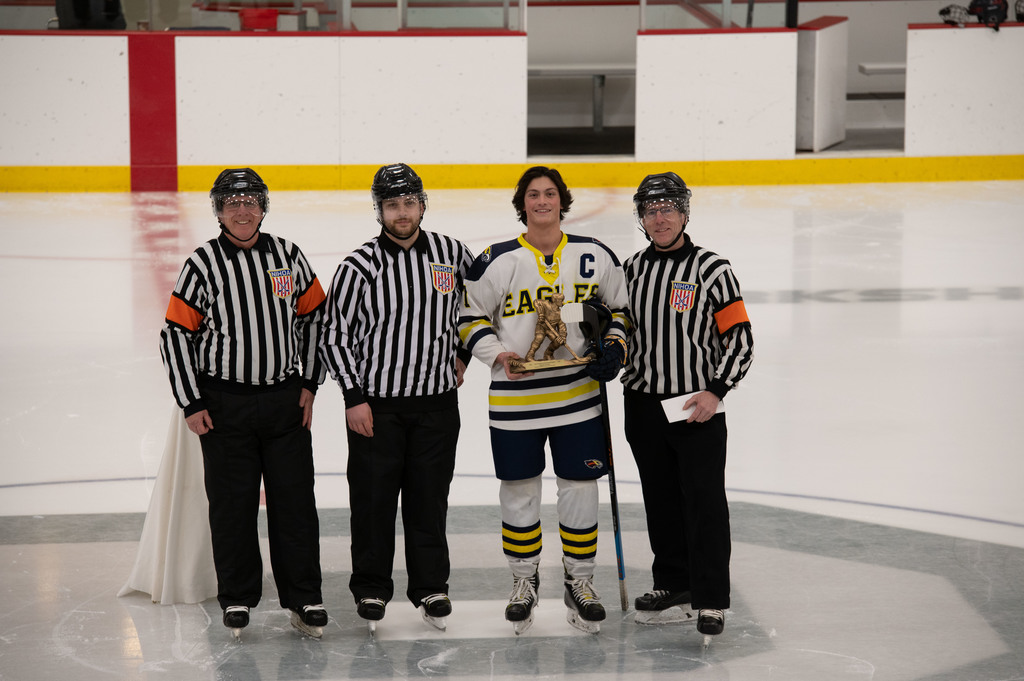 Earlier this week, Mt. Everett students were recognized as the first students to enroll in a college course through the Early College program.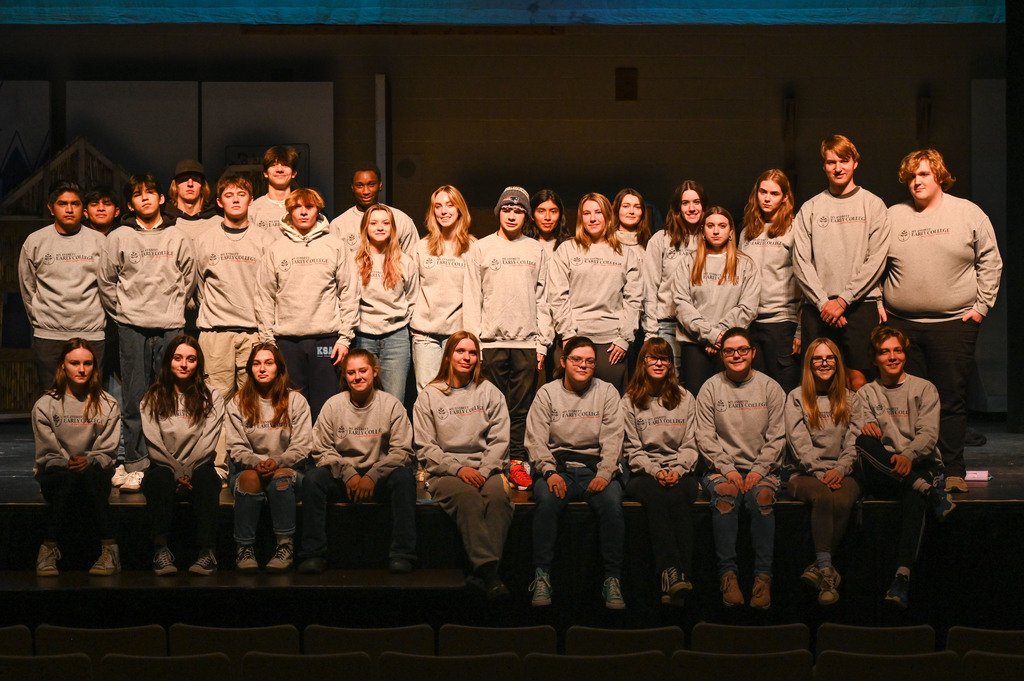 It's the perfect night to support Mt. Everett seniors: "Dine and Donate" simply by eating out at Baba Louie's before catching these two at their Senior Night Hockey game! Dine and Donate - Baba Louie's - 5pm-8pm Mt. Everett Hockey Senior Night - Berkshire School - 7:30pm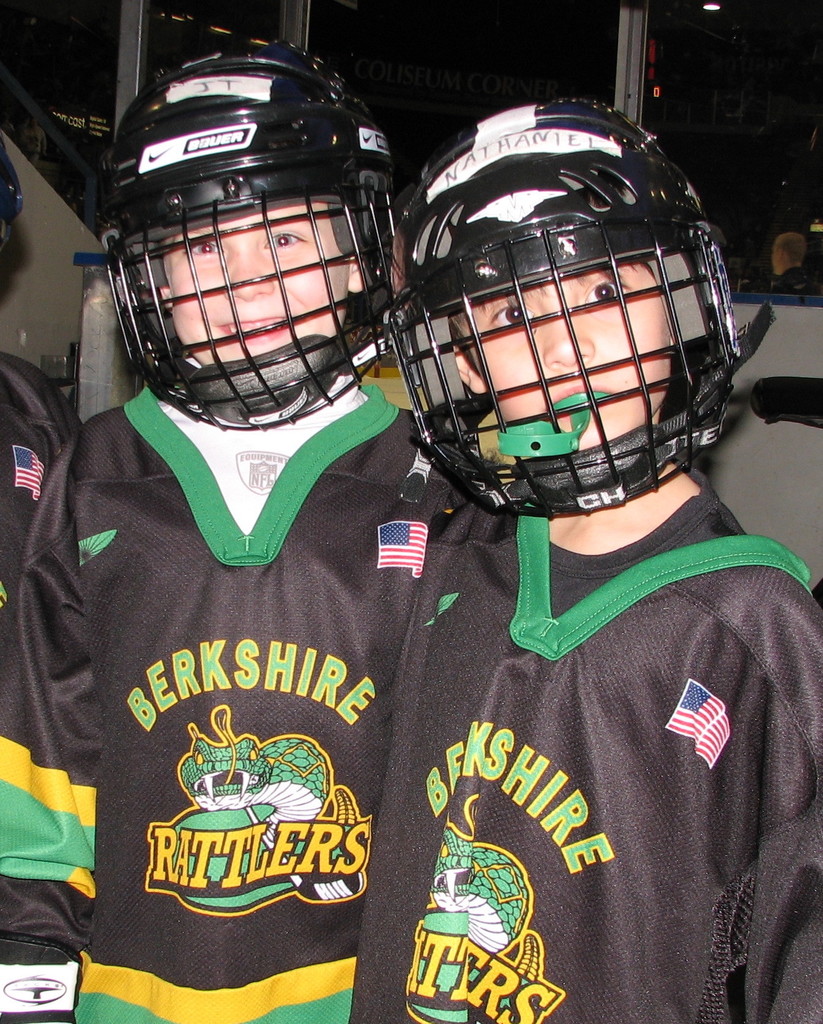 UME Kindergarteners spent time learning about Alma Thomas. We learned that she was an artist a long time ago and became famous when she was 80! We also learned about how she loved to use bright rainbow colors and geometric shapes in her artwork. This week we created our own geometric rainbow pictures inspired by her pictures.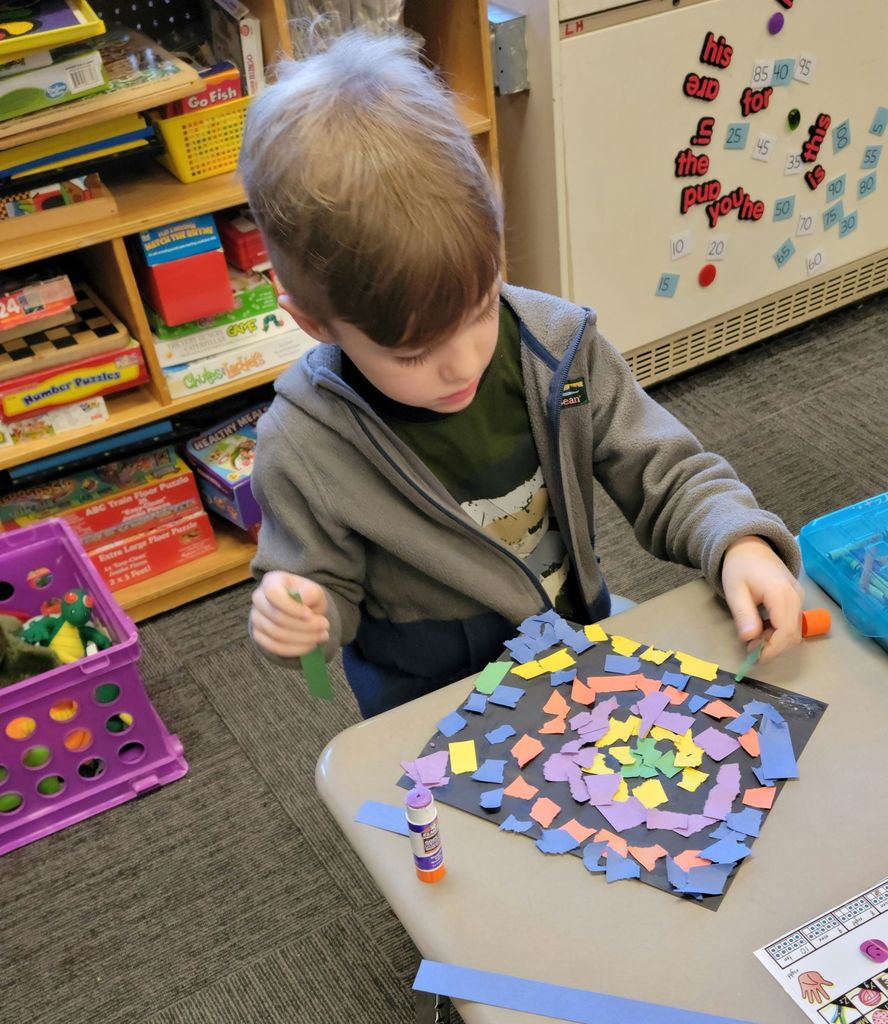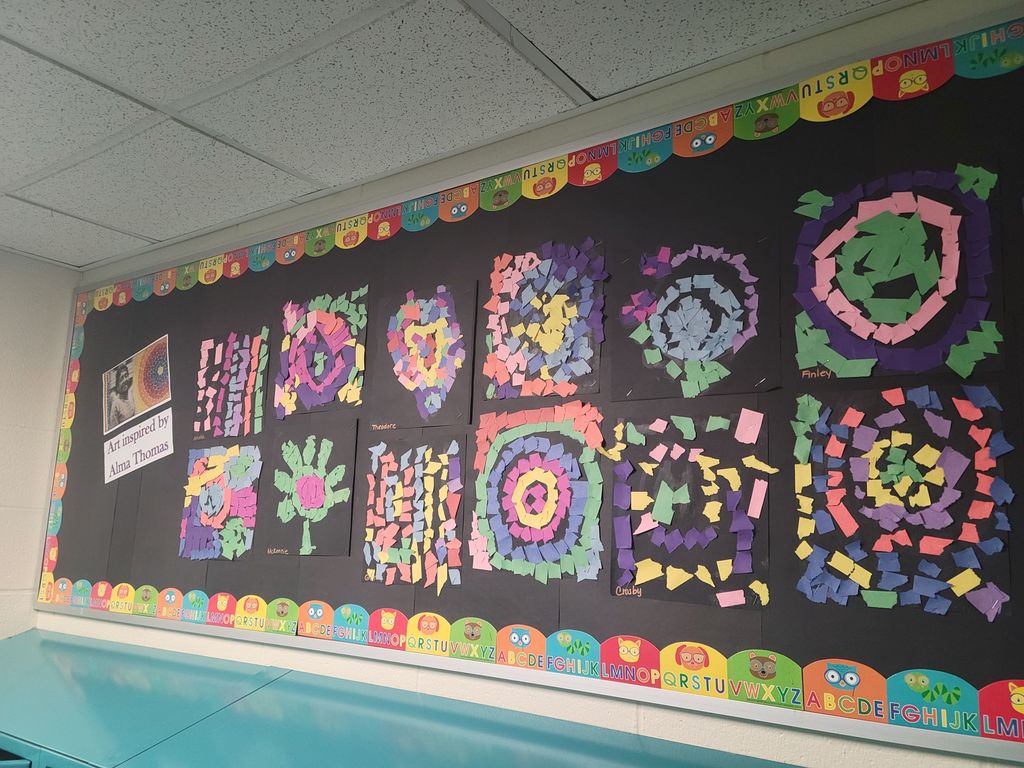 Congratulations to Ben Vella, Mt. Everett's 9-12 Outstanding Student Award recipient for January/February.